About the Book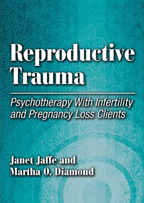 Since the birth of the first in vitro fertilization baby 30 years ago, assisted reproductive technology continues to advance exponentially. Despite this progress in medical technology, the psychological understanding of related emotional, ethical, and moral dilemmas needs to be further explored.
Written by specialists in the field of reproductive psychology, this volume will help clinicians to understand and effectively treat the unique needs of clients who have experienced adverse reproductive events, which include infertility, miscarriage, perinatal or newborn loss, and premature or other complicated births.
Illustrated with numerous clinical examples, this volume will help mental health professionals gain both insight and clinical skill in working with this complex and growing clinical population.